BUSINESS
SOLUTIONS
Xyfil specialises in premium quality commercial hand sanitiser solutions. We have a wide range of personal care products designed to safeguard your business and get you back to work safely.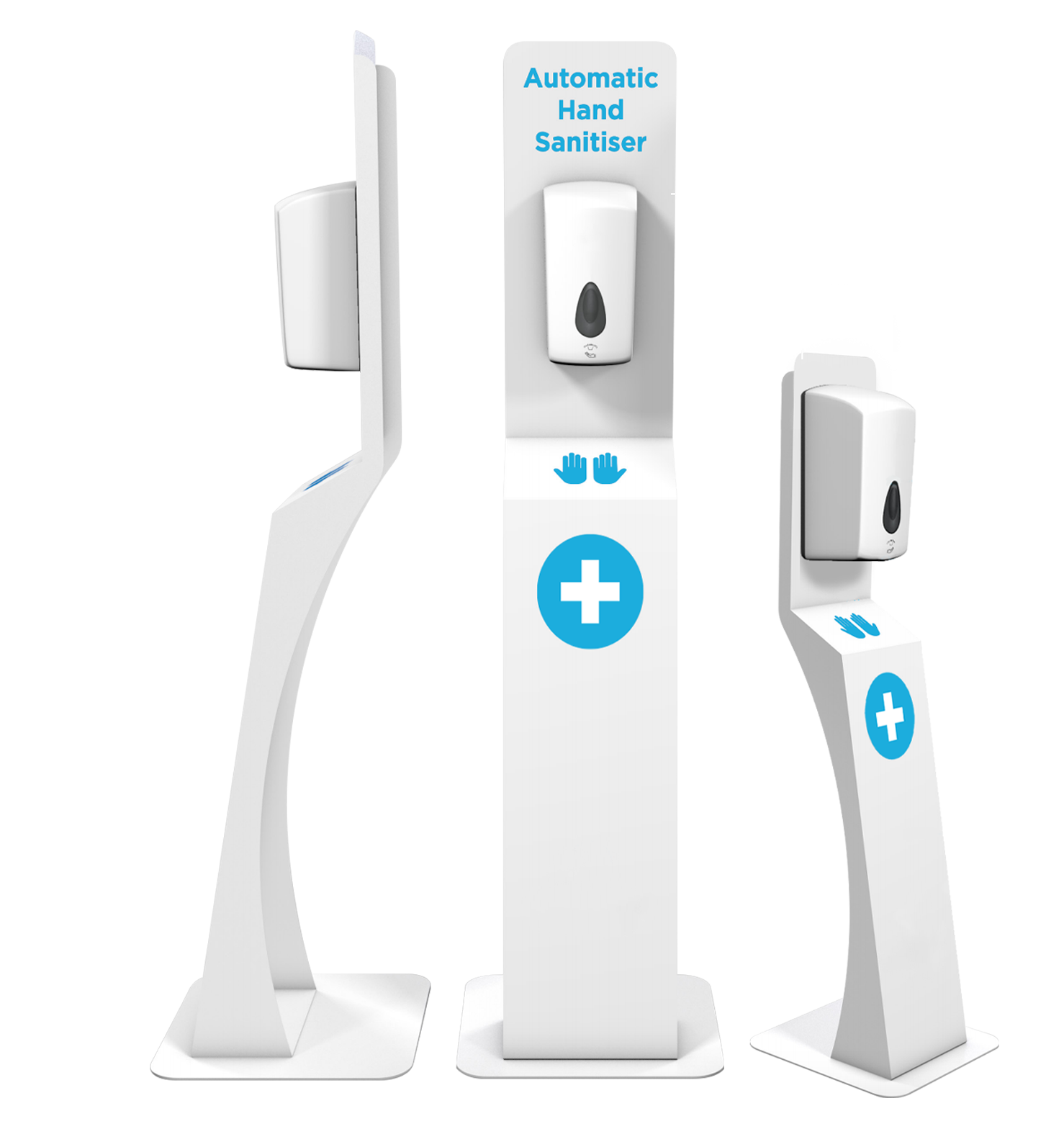 CONTACTLESS
DISPENSERS
Floor Standing Solution
Available in a range of sizes and tailored branding options, our floor standing solutions are ideal for all fast-paced businesses, retail, commercial and healthcare settings.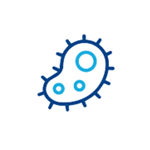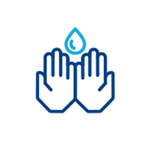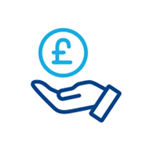 COUNTER TOP SOLUTION
Countertop hand sanitiser dispensers are designed to increase your health and safety measures in a post-lockdown environment. Choose a automatic dispensing station that best suits your premises, add customised branding and start protecting your public spaces.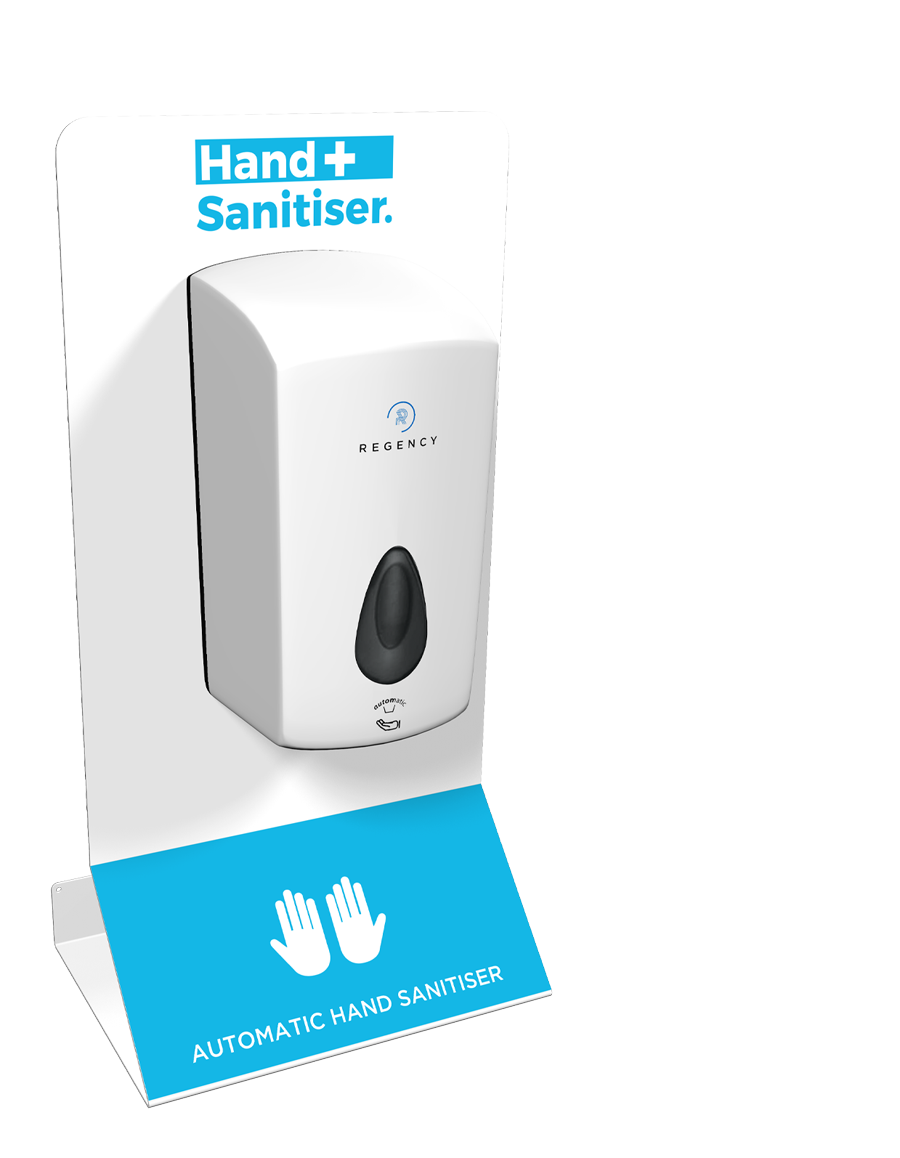 Customise Your Solution
Bring your idea to life with our Branding and Design services.
We offer an entirely bespoke design and white-label manufacturing service to help you create your own brand business solutions. All our hand sanitiser products can be tailored to your requirements; from solution type and size, artwork design and branding, you are in safe hands.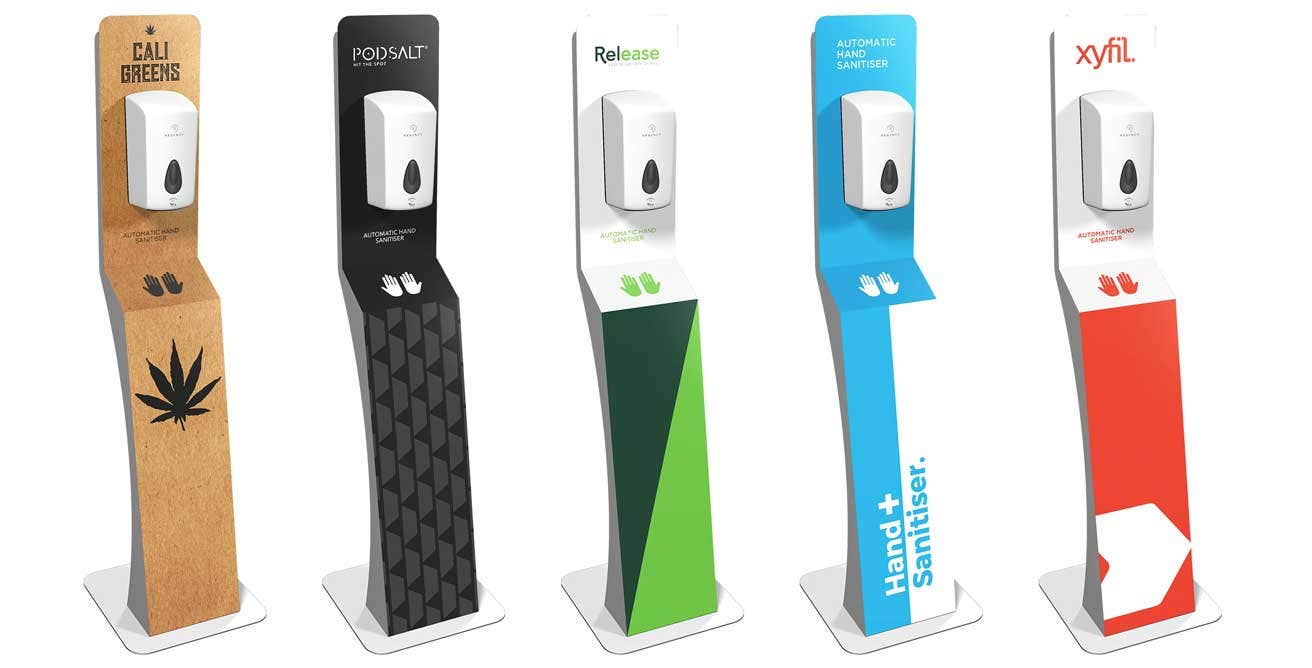 DISPLAY UNIT
Hand Sanitiser Display Unit 10ml x 1000 Units
Our Hand Sanitiser Display Units offer practical retail solutions and cost-effective storage. Strategic messaging promoting essential hand sanitiser products, increasing your customer engagement and sales.
Hand sanitiser has become a hugely popular commodity in recent times. Our portable display units provide your customers with easy access to over 1000 bottles of hand sanitiser. Flexible and cost-effective solutions made for retailers.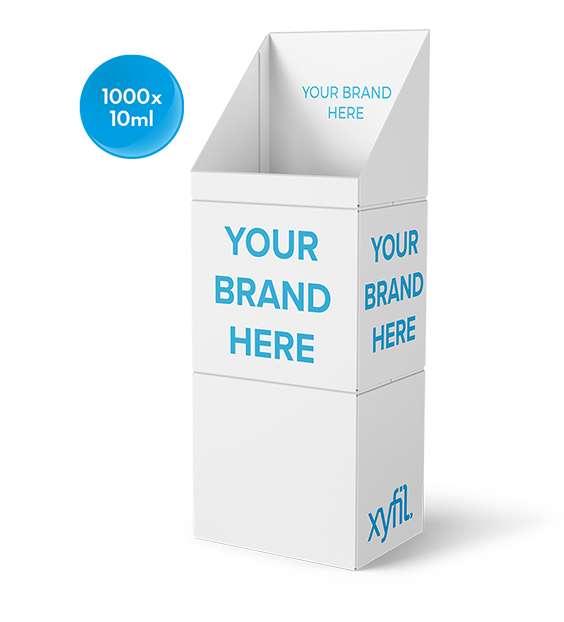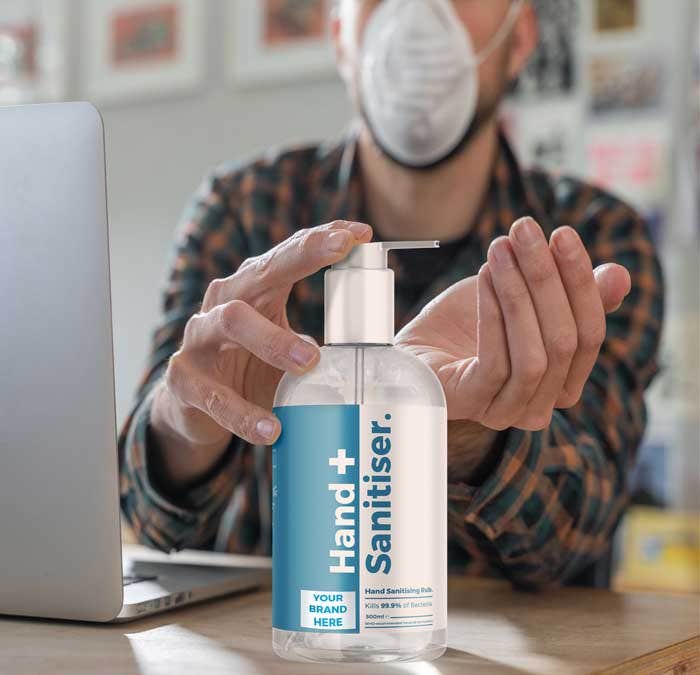 An Essential
for Every
Business
As lockdown eases, it will become essential for every business to provide hygienic solutions to safeguard staff and customers alike. We offer professional hand sanitiser products designed to increase your business health and safety measures in a post-lockdown environment.
POCKET SOLUTIONS
Always Be On Your Guard
Our pocket solutions redefine the traditional hand sanitiser bottle and provide an effective defence against bacteria on the move. Hand Shield, Pocket Squeeze and our Sanitising Sachets are designed as modern and convenient pocket essentials to safeguard your hands.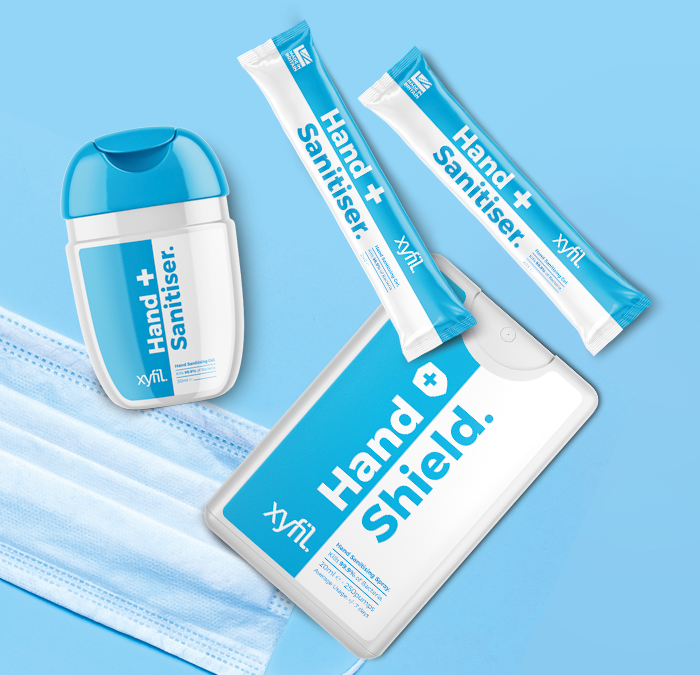 STEP BY STEP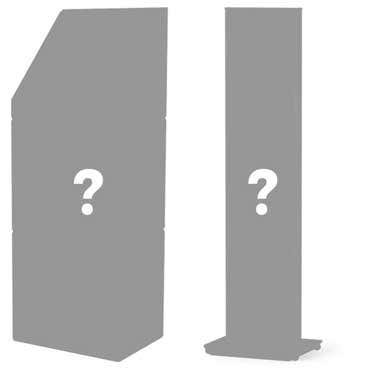 STEP 1:
Select the most suitable product for your brand.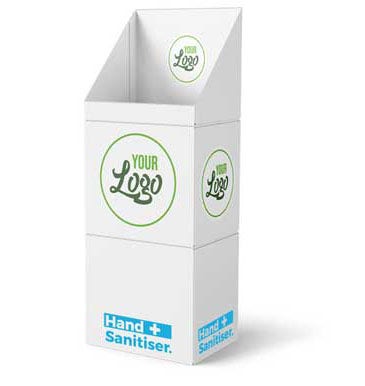 STEP 2:
Send your logo and we will apply it to your selected product.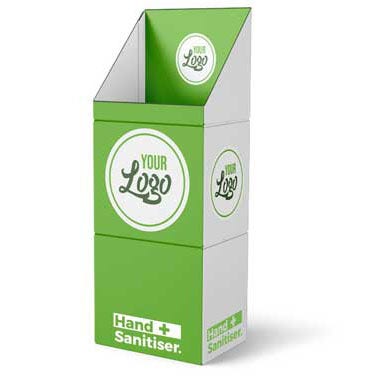 STEP 3:
Select the colours that you find appropiate for your brand and we will take care of the rest!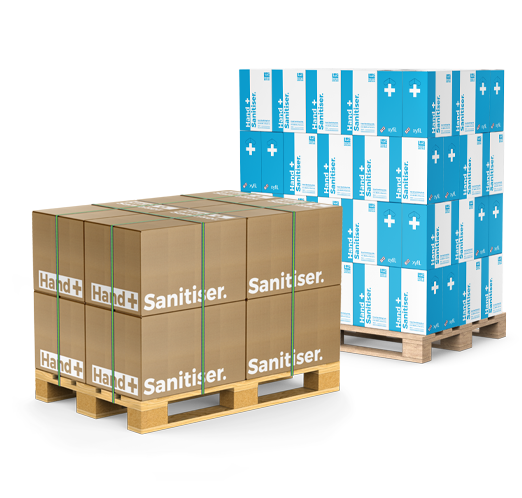 PALLET CASES
We offer a premium bulk order delivery service for all our business solutions. From our production facility, we can deliver your hand sanitiser products in large cases and pallets, increasing efficiency and bringing down your overall costs.